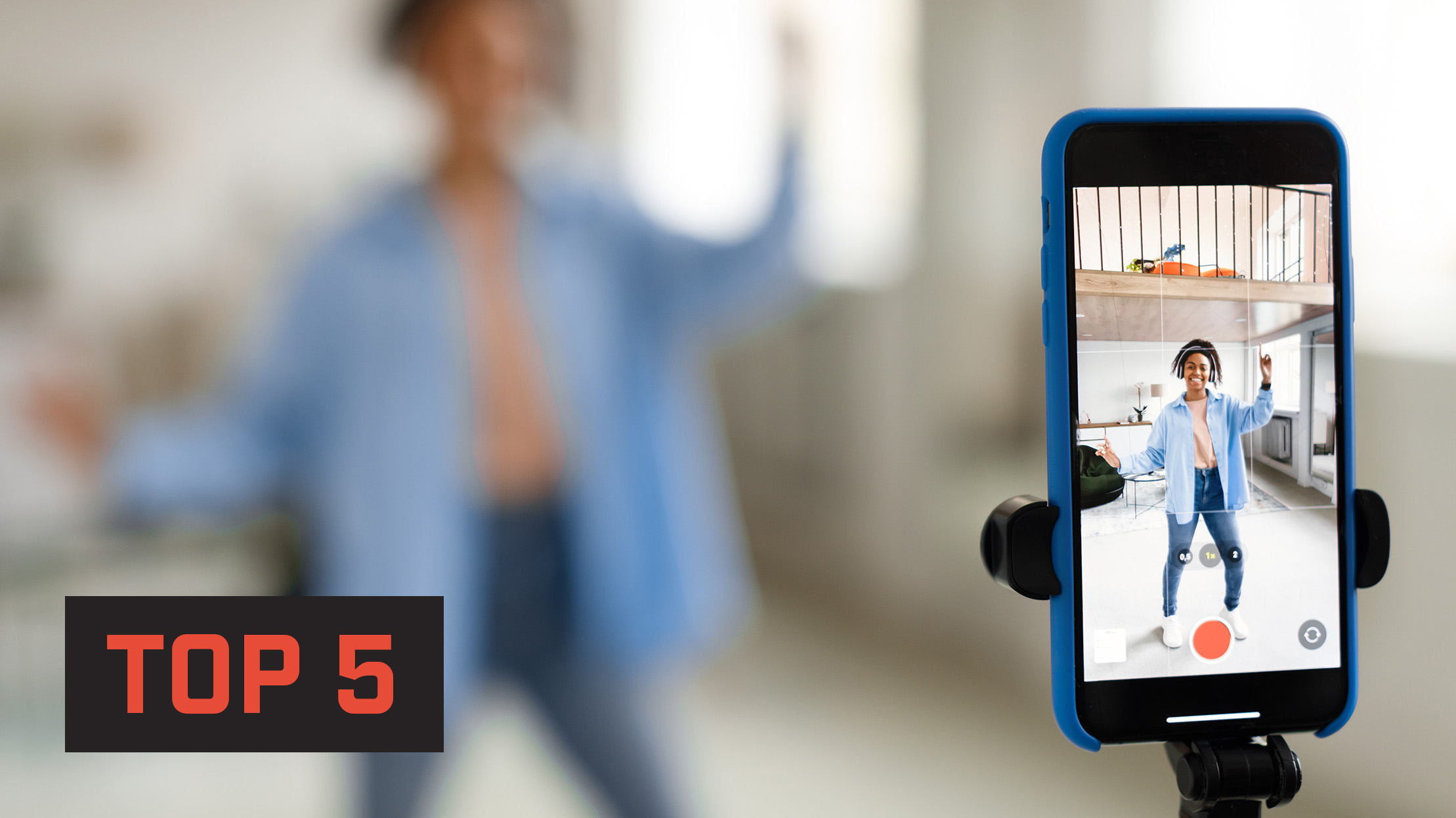 Top 5 Types of Content You Should Be Using to Grow Your Social Enterprise's Online Presence
What type of content should you post online if you want to get more website traffic and social media likes and inspire people to make social change?
Should you share cute photos of your kids or pets? Should you make videos of you and your team dancing to the latest Billboard 100 song?
Or should you focus on sharing inspirational photos, quotes and blog posts?
Let's go over the top 5 types of content to use if you want to grow your social enterprise's online presence.
1. Blog Posts
Despite what people might say, the most popular type of content by far is written. Writing regular blog posts and articles and then posting them on a blog or website provides a base where your customers and supporters can come to enjoy your content. Doing this will allow you to benefit from the SEO that comes from regularly adding content to your website.
It also means you can then share your posts on social media in order to build a following on those platforms and to direct even more traffic to your website.
The best types of blog posts are posts that explain the top keywords that are relevant to your business or nonprofit, thought leadership pieces and stories that show the values you stand for.
You can also write about topics related to your industry, you can offer tips and tricks based on your team's experience and you can share your opinions about the latest trends in the news or pop culture.
The whole point is to relate as much as possible to your industry, be SEO-friendly and show everyone that you're not just talking about making a positive impact on society—you're taking action.
2. Videos
Videos have become an essential part of our daily lives. According to Hubspot, video views have grown by more than 50% year over year since 2020.
The average person watches nearly four hours of videos per day, and this number will only continue to rise as we spend more time online. This means that it's critical for your organization to create engaging content that keeps people watching.
There are many different types of video content out there, but one of the most effective ways to engage your audience is through short videos.
People love watching quick videos because they don't want to spend too long browsing websites; instead, they just want to watch something entertaining and informative. The best thing about this kind of video content is that it doesn't require a lot of effort to produce.
All you really need is a camera, some creativity and something to stand for.
To create high-quality videos that will resonate with people who are concerned about social change, start by thinking about what community leaders are talking about in the streets, at events and on social media. What topics keep coming up for the larger movement? And how do different folks respond to controversial topics? Once you know this information, you can begin developing ideas for how to communicate effectively in video format.
3. Photos
High-quality photos that tell a story are important for any business or nonprofit. But they're especially important for any type of social enterprise because you often want people to care about a certain social, environmental or political cause.
Additionally, images are great for branding purposes. If you're trying to raise awareness around a particular issue, you wouldn't just want to write about it and hope people could see the difference you're making in the community. You would want to use some compelling images, especially those featuring people from Black and Brown communities, to help spread the word.
For example, if you were working on ending homelessness, you could take pictures of homeless people and post them on Facebook or Instagram with a caption (and hashtags) that explains how your company or nonprofit is tackling the issue.
Also, don't just think about photos as images of people, places and things. If you want to take advantage of the power of visuals, then consider using infographics or quotes.
Infographics are visual representations of information, data, knowledge or ideas. They can be used to explain concepts, trends, statistics, products, services, processes, procedures, policies, events, people, places or organizations. This situation comes up a lot for social enterprises, where you might want to visualize a complex or controversial topic.
4. Podcasts
Podcasting has been growing rapidly in popularity since its inception in 2005.
In fact, according to Edison Research, more than 40 million Americans listen to podcasts every month. This figure represents about 10 percent of all U.S. adults who have access to internet-connected devices. And while podcast listening was once seen as a niche activity, today almost half (49%) of American consumers say they regularly listen to podcasts.
You don't have to be tech-savvy to make a podcast, but there are a few things that will help your podcast stand out from the crowd.
If you're going to host your own podcast, you'll need some equipment. A computer along with audio recording or video conferencing software is all you really need to start making podcasts. And you don't even have to worry about hosting your own podcast site. It's free to publish a podcast on Spotify, Google Podcasts and Apple Podcasts.
Also, don't forget that, if you record a video of your podcast, you can also upload it to YouTube.
Most of all, make sure your podcast includes episodes where you're talking about the larger societal impact of your products or services. This can be done with your team or through interviews with experts in your industry or key stakeholders in your community.
5. Music
When you're dealing with issues such as racism, poverty and climate change, it's easy to get caught up in all the seriousness of the matters at hand.
But let's not forget that, whether you're selling a product or providing a service to the community, you're still dealing with people. And, at the end of the day, everyone needs to have their spirits lifted.
What better way to do that than with music?
The way I would think about creating content with music is what President Obama has been doing since he was president.
Nearly every year, Obama has shared some of his favorite songs with the public. He's done it in a way that not only shows off his personality as a leader but also gives people an example of how music really can bring us all together.
He often curates the playlists himself, and past playlists have included artists such as John Legend, Kendrick Lamar, Drake, Frank Ocean, Chance the Rapper, Beyonce, Harry Styles and Bad Bunny. Then he shares them via Spotify, Apple Music, YouTube, SoundCloud, Google Play and Tidal. 
What songs would be included on your social enterprise's annual playlist?
In short, there is no one-size-fits-all approach when it comes to growing your social enterprise's online presence.
The best way to find out what works best for you is by testing different marketing strategies and staying true to your mission. However, if your goal is to make the most impact, I would start with the ideas we just discussed and add your own sauce to each approach.