About
A symbol of hope in your community
About
A symbol of hope in your community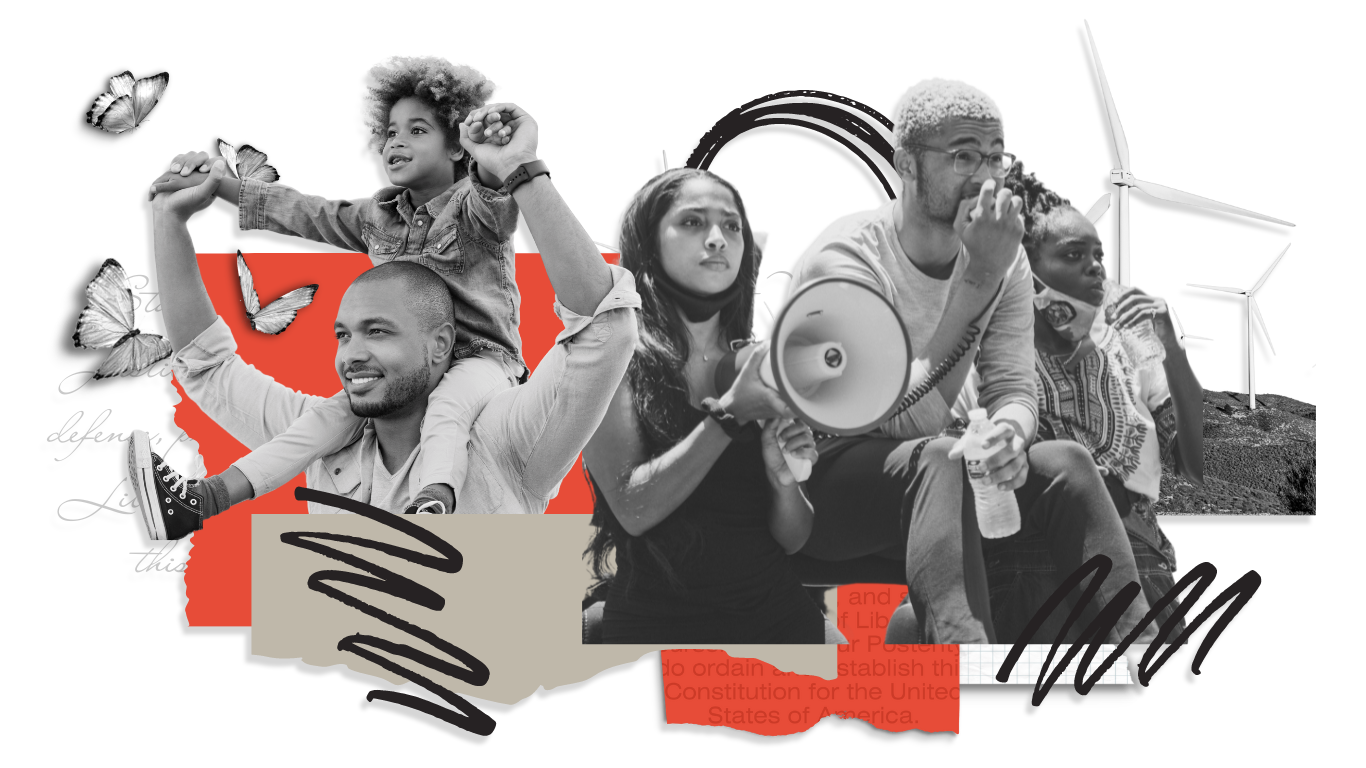 Dear Social Entrepreneur,
I'll never forget a quote from a leader I was interviewing about a new anti-violence program in Oakland. The leader said:
"Someone in the community is thinking about how they're going to be able to see their neighborhood change, and they're looking for someone to answer their prayers. You and I can be that answer."
If you're an entrepreneur or changemaker who is committed to advancing racial equity and inclusion, you have an answer for some of our society's toughest social issues. Once you're ready to share that message with your community, you have the power to build a movement that can change people's lives. How do I know that? Because I've seen it happen firsthand.
I grew up inspired by my parents' stories from the '70s, so I've always believed in the power of fighting for social justice. I quickly became an advocate for racial equity and inclusion (before the term was coined) as a student at UC Berkeley. I was active in organizing the Black student community, and, because of the harmful environment created by Prop. 209, I developed strong relationships with a variety of underrepresented communities to make sure that all people of color were properly represented on campus.
My passion for community activism inspired me to become a journalist—first for the student newspaper, then for a variety of community newspapers and eventually for the Washington Post. I finished my journalism career running an award-winning hyperlocal news website under a Silicon Valley startup.
My storytelling career and community activism didn't end there. An opportunity came up to help an organization use storytelling to promote a statewide ballot initiative. That experience led to another career as a well-respected digital communications manager in the nonprofit sector. Now, I'm offering the same experience to any business or organization that shares the same commitment to advancing racial equity and social justice.
I look forward to partnering with you.
— Martin, Founder & Content Lead
The mission of Community Symbol is to help justice-motivated businesses, nonprofits and similar organizations that want to increase their online presence and unapologetically make their voices heard.
We specialize in creating content in the places where your social enterprise will make a meaningful impact: on your website, on your social media channels and with your blog. When you partner with Community Symbol, your messages will effectively reach your target audiences, and we'll focus on the marketing tactics so you can focus on what you do best: leading toward a brighter future.
Looking for a solution to grow your social enterprise's online presence?
We'll work with you to create the package that's right for you.
Impact marketing strategy development and roadmapping
Editorial calendaring and fulfillment
Audience research
message mining, customer surveys, content audit, competitor research
Copywriting and storytelling
Search engine optimization
Social media strategy and implementation
Email marketing strategy and implementation
Let's talk about how to empower your work
Book a discovery call to help us learn more about your social justice-focused solution. We can discuss how professional digital communications can help you achieve your goals, and we'll figure out which services can help you move forward in an impactful way.